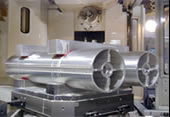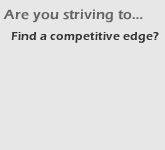 About Us -

The founders of C&C Metals Engineering knew decades ago that only a contract partner willing to invest deeply in technology and flexible response would win quality business in the volatile climate of a new century. Customers in a wide range of industries indeed demand faster turnaround, tighter cost controls, and more sophisticated services than ever before.

Keys to our Success

C&C's turnkey solutions are distinguished by our ability to respond more quickly, accurately, and consistently than competitors. By rapidly removing metal, minimizing handling, and providing around the clock operations we can pass significant cost savings, reduce potential for human error, and turn parts around quickly. C&C can accept first runs, short runs, volume runs, exotic materials, rigid inspection standards, prototypes, and complex assemblies. We can accommodate delivery schedules that immediately lower your inventory and warehousing costs. Our success proves it is a difference that matters to customers.

Quote

Our team will gladly quote your new or existing projects. If you've been challenged by tight budgets, shortened deadlines, and strict quality standards, C&C is your ready source for real-world solutions. At C&C Metals Engineering, our mission is simple… We strive to help your company maximize its profitability.

Contact
Learn what other companies such as AGFA, Electric Boat, Newport News Naval Shipyard, Raytheon, Data Technologies and Tyco already know about our unique and proven methods.

At C&C Metals Engineering, we deliver turnkey CNC machining solutions renowned for accuracy, quick delivery, and low cost.

Contact Rick Cobiski at (508) 835-9011, ext. 102, or email to: rickcobiski@ccmetalsinc.com.


---